First and foremost, you need to know that I like cash.  The feel of a real coin or a dollar bill in my hand is tangible and powerful.  But the latest pandemic fears have us all worried about money transferring the Covid-19 virus; and that is a real fear.
It goes without saying that I have a predisposition to Bitcoin, and you can even get Bitcoin with your credit card!  (link opens in new tab). 
Bitcoin is not as easy to use as credit cards and PayPal for most on-line purchases, although it works really well in person to person situations – because you can transfer money contactless with smartphones.  This will get easier over time.
If you are at a store, and you don't want to linger at the checkout or handle change, I would recommend using google or Apple pay.  Some credit cards like chase also have contactless options.  Many use the NFC (Near Field Communications) technology on most newer smartphones.
If you use cash, and get only change in return, I would suggest asking the cashier to put it into the charity box most stores have on the counter.  that way you do not have to touch the change, and there is no increased risk of Covid-19 by touching a potentially contaminated item (physical money).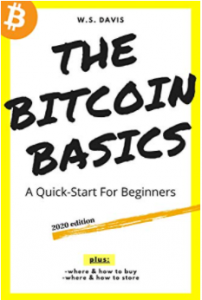 Cash Money won't be going away, but in the time of Covid, alternatives to handling cash are necessary and may become more convenient than our customary cash transactions.